Deep roots for a steady future
Over the past decades, SARIA has established itself as an international group in the collection and valorization of organic materials. The broad range of services and products is based on long-standing expertise, strong local roots and crisis-proof market knowledge. This foundation serves as the basis for new innovative ideas and growth opportunities.
An answer of SARIA's founding year is as extensive as the listing of the Group-wide portfolio of services and products. The origins of the Group's core business, the collection and valorization of organic residues, go back to the 1970s, when the first factory was opened to safely dispose of fallen livestock and transform it into a new source of energy (today's SecAnim activities).
The next big step was the entry into food waste recycling, a business which began in Germany in 1980 and is now present in eight European countries under the company name ReFood.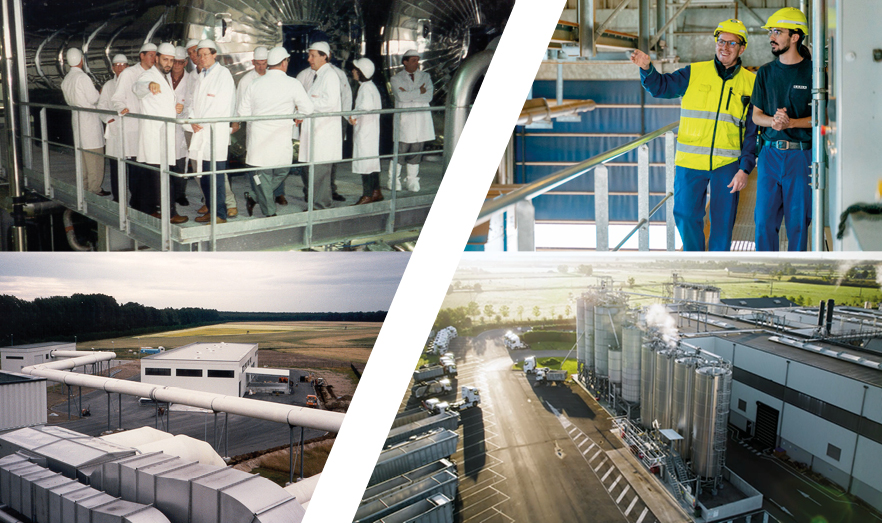 The 1990s had two major milestones in store: with the acquisition of two French companies, rendering activities of animal by-products of category 3 became a significant part of the portfolio (today's Sinova business), and the name "SARIA" was born. Other companies under the SARIA umbrella are even older, especially those that specialize in sausage casings: Devro started production in the 1950s, and Van Hessen was founded as a family business in 1902.
Sustainable business success needs deep roots and sometimes it is worth looking back to get inspiration for the way ahead